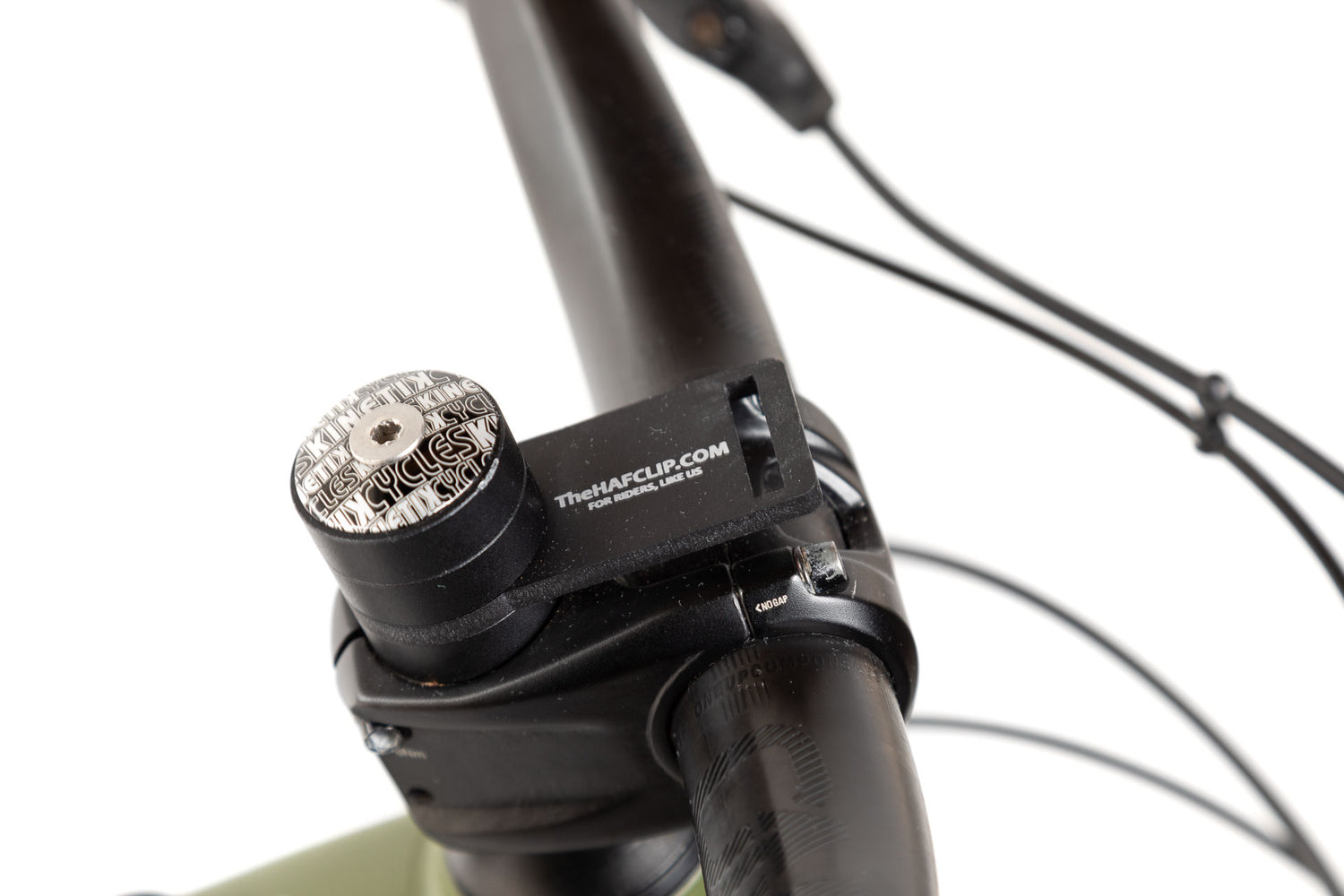 What's The Haf-Clip?
The Haf-Clip, put simply, is a better, easier way to carry gear on your bike. Like a helmet or chinbar on a climb, your shell when you don't want to over heat, or how about a mesh bag for long gravel rides.
Whatever your need, if you can strap it, The Haf-Clips got you!
BUY NOW
Easily Mounts Under the Stem
Version 2.0

Made out of out aluminum

Softer Edges - keeps straps safe

Modern Forks

Built around the industry standard 28.6mm tapered steer tube

5mm Spacer

Add or remove an existing 5mm spacer above your or below your stem

Easy to Install Above or Under Stem

Unscrew the top-cap, add or remove spacers and screw the top-cap back on. Now go ride!